MY CREATIVE BREAK TO THE USA | PERSONAL BLOG
All photos taken on my iPhone 7plus.

If you're here for my client work and want to skip this (VERY) long personal travel post, click HERE!
Flight ready! I flew Melbourne - Sydney then onto LAX.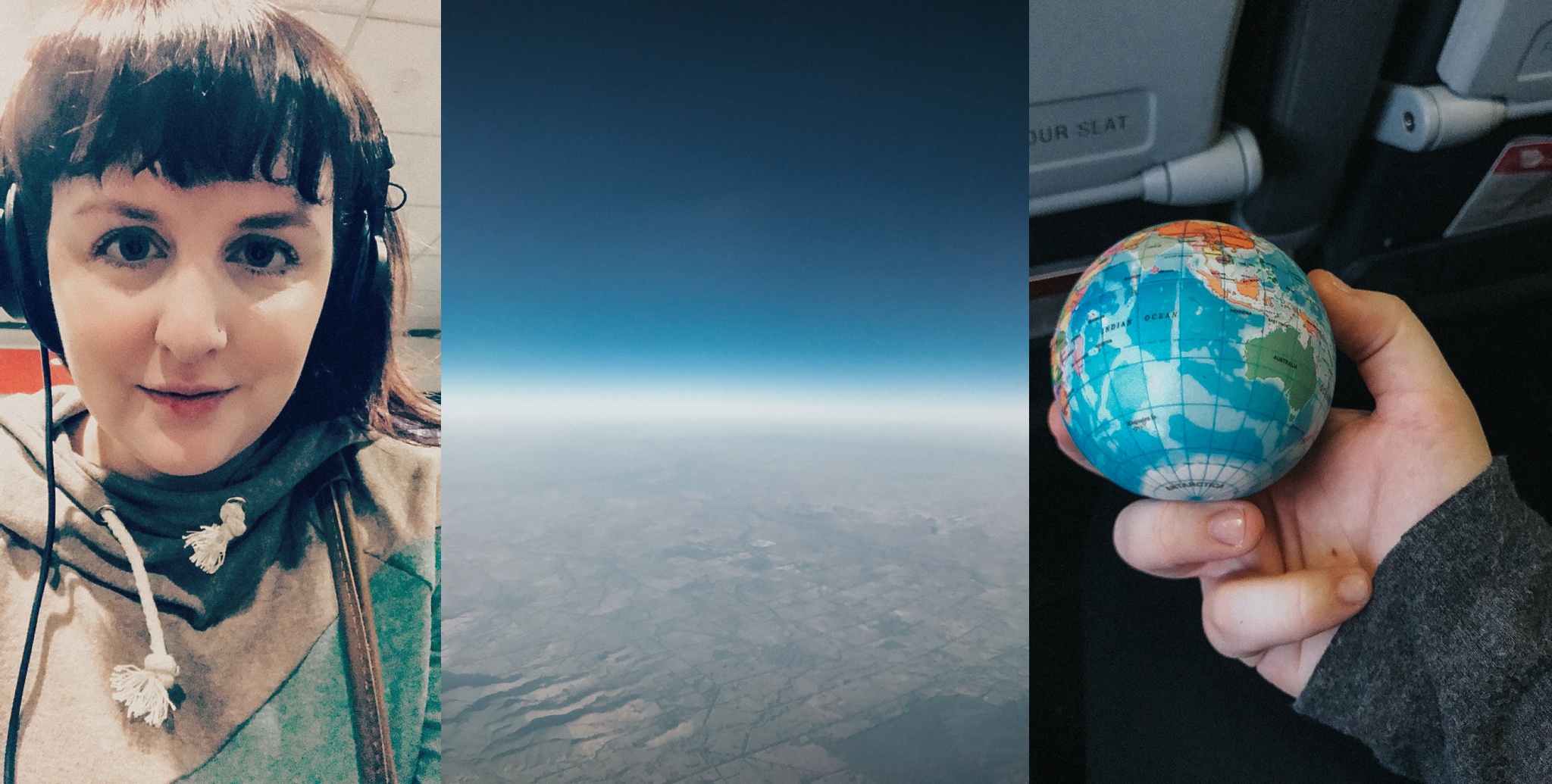 Virgin Australia were so awesome. I had a whole row to myself for the entire 13 hour flight. popped a sleeping tablet and slept through most of it!
Taking off in Sydney on a Tuesday morning (L), arriving in LAX at sunrise (R) the same Tuesday morning. Travelling across the dateline is so weird.
First stop was The Grove - hotspot for celebs and people with money to burn. LA was cool and grey.
Bathroom at The Grove was something else. #classy
Clearly, driving on the "wrong" side of the road didn't bode well for me. Thankfully, it was just a pole.
Hollywood - the land of palm trees and ALLLL the Kombucha one could want.
A trip to Hollywood wouldn't be complete without a stop in at the Scientology Centre. #didntseeTom #didntseeJohn
My West Hollywood/Franklin Village Airbnb cancelled on me less than an hour before I was due to check in. Cue panic attack and lots of tears. Got my shit together, and drive to Venice Beach.
I was able to secure this Airbnb within minutes of the previous one cancelling, and it was PERFECT. Just off Abbot Kinney.
Took a wander and ate some Pizza the size of my face. Welcome to 'Merica.
Abbot Kinney is a lot like Byron Bay. Very chill vibes wandering around Venice Beach.
Stopped by the Moody Residence (Californication anyone?)
Admittedly a gritty place when the skies are grey and nobody but the drug dealers are around. They were friendly at least :/
The finest icecream in all the lands.
DAY 2: the skies were blue, the air clear and warm and I was determined to make this a great, car-accident-free day.
First stop: Rose St, Venice Beach
Flake: a cafe serving every cereal and breakfast food imaginable.
I went for an Acai bowl with Granola and Banana - just like I had daily while in Brazil. So good.
Headed off for the day on Highway 1: driving from Venice Beach up to Malibu - the most beautiful coastline I've seen.
Malibu was so beautiful first thing in the morning. Stopped at the Malibu Country Mart for a coffee and a wander before heading down to Malibu Pier.
Next stop, heading back towards LA, I stopped at the Getty Villa which wasn't initially on my itinerary but I was SO glad I went. It was STUNNING.
After the Getty, I drive across to West Hollywood for a wander and a little "artwork".
The Honorable Society Tattoo on Santa Monica Boulevard
It begins!! Frida (literally) forever <3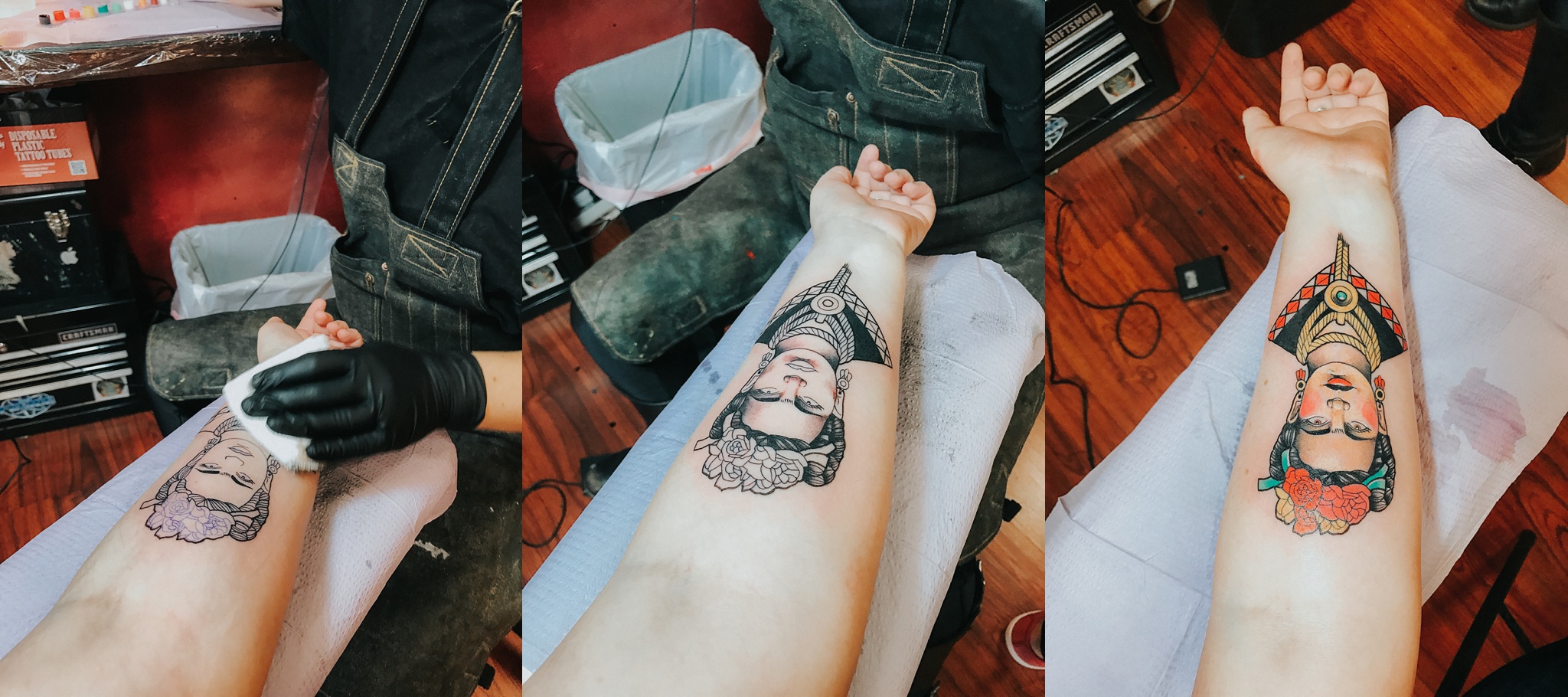 Tattoo by the incredible Emily Effler. Such a talent and an equally beautiful human being. Loved our chats.
Full of courage/adrenaline from 2.5 hours of tattoo, I decided to take on Santa Monica Pier at night.
Day 3: Coffee down at the Marina before meeting up with new friends for the roadtrip to Yeah Field Trip.
Theirry and Cathlin - the best roadtripping buddies.
"American" roadside lunch. Never again.
Headed through San Bernadino towards the snowy mountain tops.
That giddiness when you first see snow!
The incredible view from Running Springs, CA.
The best coffee I had the entire trip - Verve Coffee served us twice daily our entire stay!
Beautiful humans - Summer Murdock and Yan Palmer. Both gave moving talks that will sit with me for a long time to come.
Deb Schwedhelm - her work is so inspiring!
The inspiring Ryan Muirhead - with me (L) and with my gorgeous friend Kristin (R).
Whit + Yan (L) and with gorgeous Kristin (R)
LAZERS AND BLAZERS DANCE PARTY
Every good party should have a cereal van.
Bless you, Sarah. It was a big night.
Drunk skyping with my babe, and ready to pass out. Too much everything.
Snowy nights and snowier mornings.
We had the pleasure of attending a talk by The Parsons - a beautiful and intentional family. This is their son Zion and Kristen reading.
The end of our last day at Field Trip. Still don't adequtely have the words to describe it. They will come.
Dell hosted a real deal American Oscars Party complete with beer, wine and chocolate brownies.
Leaving Field Trip and snowed in.
First stop back in LA was Grand Central Market for some coffee and breakfast.
No idea why they named it Eggslut, but I ordered the "Slut" and it was SO good.
The Last Bookstore. Picked up a copy of A Roadtrip with David Foster Wallace by David Lipsky.
On my own again, I headed over to Olvera Street where I picked up some gorgeous Mexican trickets and gifts from the markets.
Last day in the US and it was perfect blue skies. I was staying at an Airbnb back in Venice Beach. I parked my car and took a morning stroll along the boardwalk.
CELEBRITY SIGHTING!! I stopped for coffee at Starbucks in Venice Beach and saw Jesse Tyler Ferguson (from Modern Family) enjoying a coffee in the window. Grabbed a sneaky pic but left him alone.
The canals were so pretty - even if it was a little more like a swap than a canal :/
Walked the whole way along the boardwalk up to Santa Monica to kill the rest of the day before my flight later that night.
Santa Monica on a blue day is stunning.
This hotel reminded me of Wes Anderson.
Third Street Promenade - awesome shopping.
I decided to see the Oscar Winning Moonlight at the cinemas before heading back to LAX for the long trip home. By this point I was just so ready to be back with my family. What an incredible adventure it was though!
Picked up a copy of Milk and Honey - seriously, go buy it.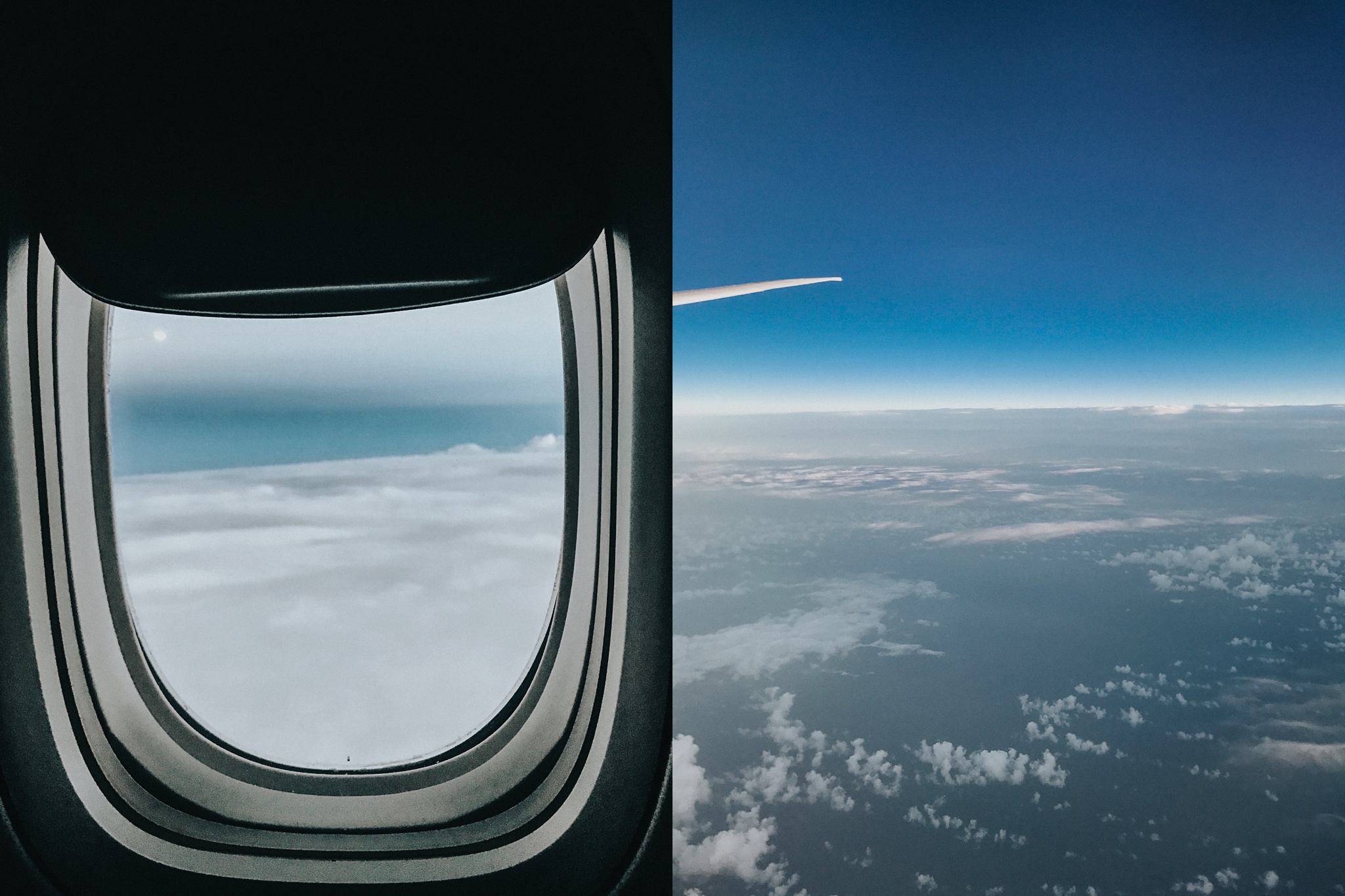 Obligatory photos from the skies.
Back home with my sweet babe. There is nothing better.